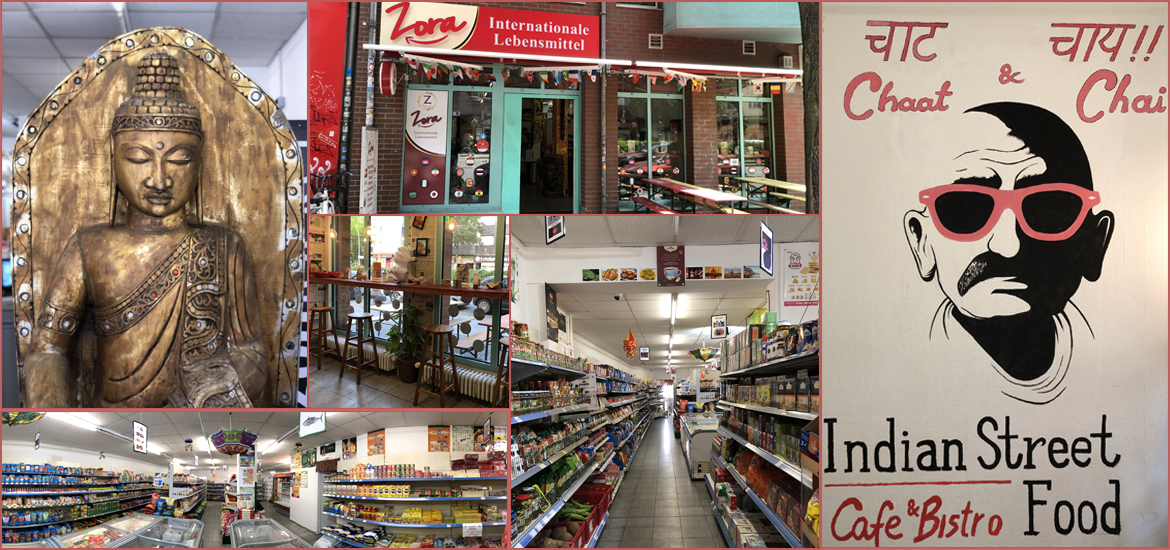 Welcome to Zora Supermarket
Zora Supermarket - the trading name of Yogi Foods GmbH specializes in selling Indian / Asian / Afro groceries and vegetables. With a huge demand from our valued customers, we are now expanding the shopping experience to a whole new level. www.zorastore.de - an online shop, where you can find wide range of products from hundreds of brands. We stock products from various parts of the world and offer our customers a great range of native products from fresh fruits, vegetables and leaves to rice, dals, spices, and seasonings to nuts and snacks as well as ready to eat meals.
Handpicked products of premium quality at the lowest prices. Stop looking around for vegetables, grains like rice, wheat, flour, pulses, snacks, and household items, because at zorastore.de your will find everything under one roof. 
Our products not just cover groceries but also household items and utensils. Just everything what you need at home to prepare your perfect food.
Zora also have a dedicated inventory for sea-foods. The ocean delicacies include fishes, prawns and crabs. We follow a special packing method which keeps the frozen products in the same condition as you buy from the shop for at least 24 hours. All this delivered to your door saving your much needed and valuable time.
OFFICIAL PARTNER OF:
Berlin Tamil Sangam e.V.               Britannia Cricket Club Berlin                                                                                                                                     
                                                                               BSV 1892 e.V.